Restaurant
Enjoy the good life, from early in the morning till late in the evening!
Nice dishes in a nice athmosphere

Very fast service! Good kids menu
Enjoy a restaurant benefit
By showing your unique Restaurant ID, you can enjoy the best offers at our restaurants every month, only orderable with your Restaurant ID. If you do not have a Restaurant ID, sign up now for Restaurant ID and enjoy extra benefits.
Meer Restaurant ID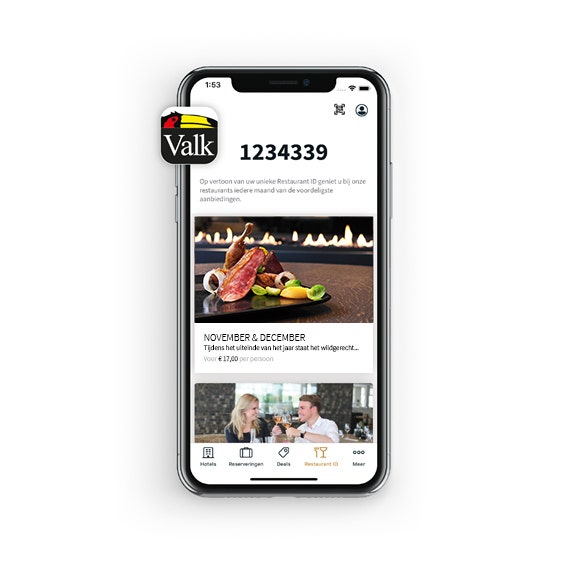 Restaurant ID
Enjoy benefits in our Valk Exclusive restaurants with our Restaurant ID! With your unique Restaurant ID you can enjoy offers that are only available when you show your Restaurant ID.
Download the Valk Exclusive app to have your Restaurant ID with you when you are on the road. Spontaneously (or planned) not cooking for an evening, is therefore increasingly easier! The app is free to download and can be used with your Valk Account.